ATT Phone Trade In: Is It Worth It?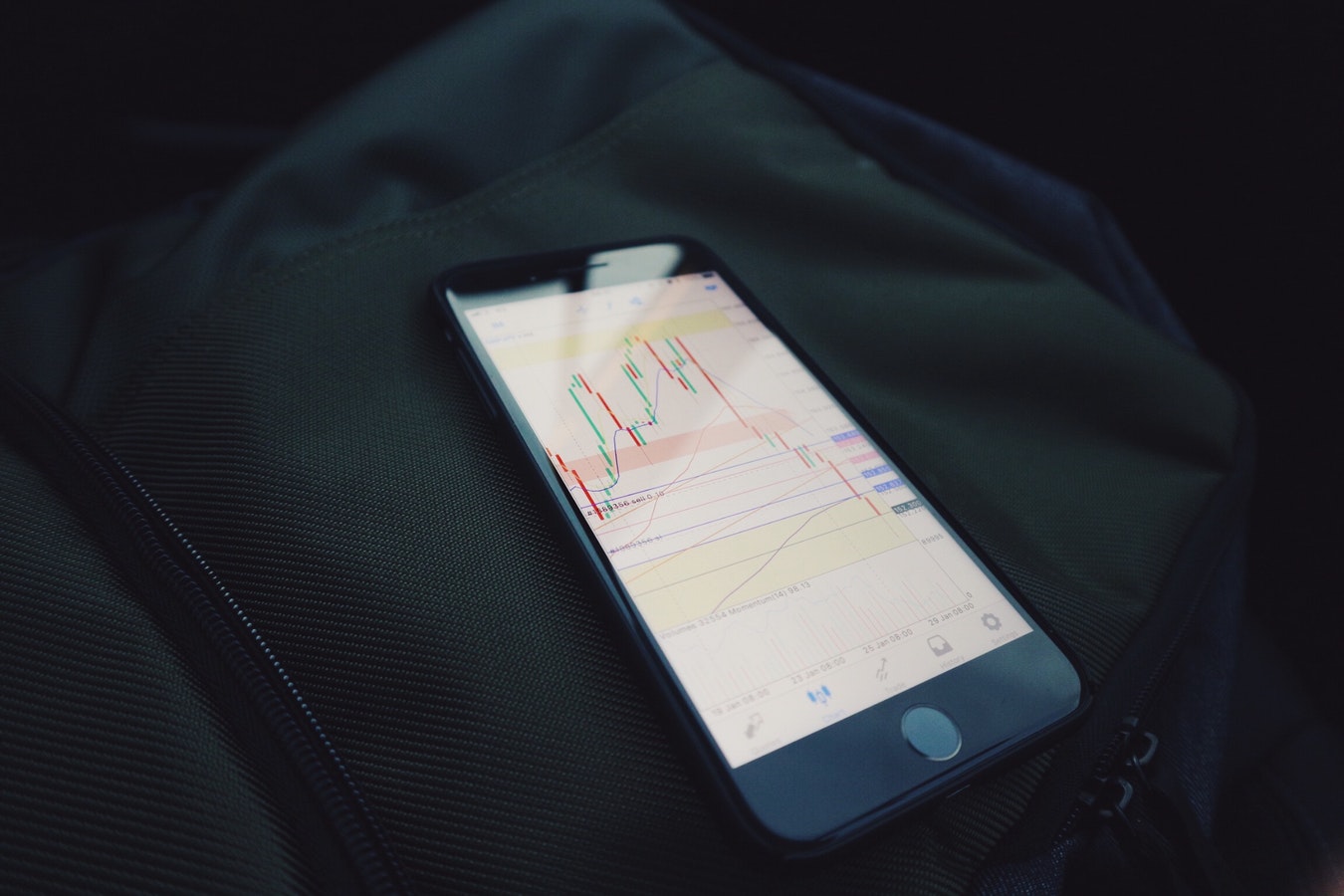 AT&T's trade-in may seem convenient but when you take a closer look, it's nowhere near what it seems to be.
With the days of subsidized phones considered long gone, selling your unwanted cell phone when it comes time to upgrade has become a great alternative. With the absence of contracts, more and more people are either put on payment plans for their phones (significantly raising the monthly bill) or they must pony up a large lump sum up front to get a new device. With Uptradeit.com you can sell your device for max value, giving you the freedom to put a larger down payment on your new device, keeping the phone bill manageable.
AT&T offers a similar alternative, with a caveat. Their payout method involves store credit. This means that if you are not a AT&T customer, maybe you can purchase a few hundred dollars in AT&T branded merchandise? UpTrade offers more value and it's in cold hard cash with convenient payment methods such as PayPal and e-Checks. (You can receive an instant check via email instead of waiting for snail-mail to arrive) Take a look at the difference in value below: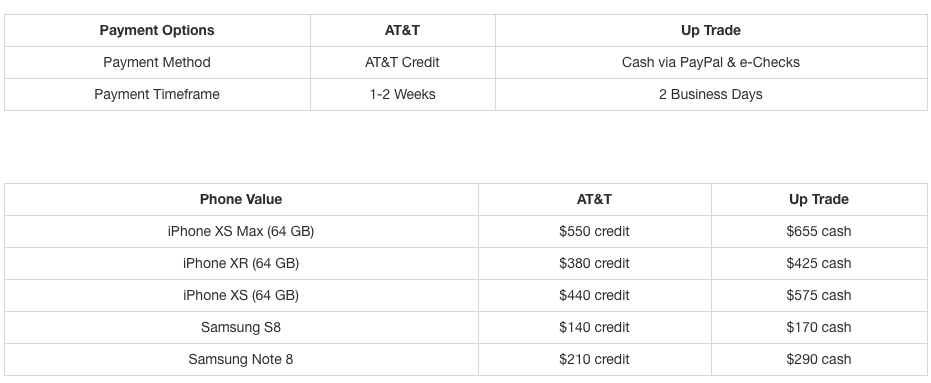 Keep in mind, the estimated value that is displayed for a "Good" condition device is generally considered to be a flawless device. If there is wear and tear present on your phone, the price will potentiall be reduced from the original offer after a thorough examination. Although the condition of a device will impact the value, Uptradeit.com walks you step by step to accurately describe your device for the most accurately quoted price. Get a quote for your phone today.