Cash Option
If you just want cash
Best Offer
Guaranteed Most Value
Free Shipping
Free shipping to sell your phone
UpTrade Certified
Certified and Trusted Companies
Trade in Google Pixel 4 for the most value. Or sell Google Pixel 4 for more cash. Compare offers from Apple, AT&T, Verizon, T-Mobile, and more.
Trade in Google Pixel 4 or Sell Google Pixel 4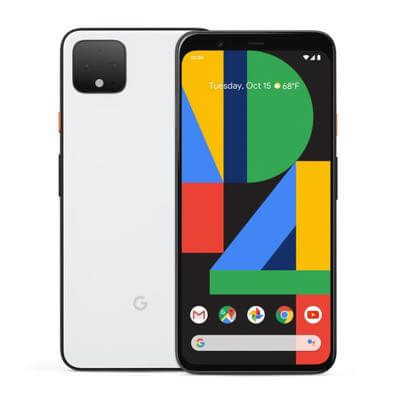 Easy to use and got my check within the time period promised. Will recommend to friends and family who want to sell their old devices.
Transaction was extremely quick easy and was kept updated every step of the way. 100% would recommend to anyone thinking of selling their items.
My first purchase. ( 2nd experience with your co.) A+ very happy with over all experience, product and price. I have recommended , and I will buy my next phone from you as well as sell
This was by far the easiest way to sell your old cell phone. Simple fast and got a very good price for my phone.
I was pleasantly surprised at how convenient and efficient this whole process of selling my wifes phone was. At first I was a bit skeptical but after dealing with them, I would definitely recommend.
Is trading or selling my Google Pixel 4 worth it?
In most cases, yes, because you will get credit or cash. However, if the value is too low, some people may have other uses for the phone instead of selling it, for example, passing the old Google Pixel 4 to the kids. To help you make an easy decision, UpTrade shows you the market value of all top trade-in and cash buyback options here.
How much is my Google Pixel 4 worth?
This page gives you a general idea of the value of your Google Pixel 4. For more details, click See More to view all trade-in and cash buyback options.
Shall I trade in or sell my Google Pixel 4?
It depends, but remember, trade-in will get you credit for a future purchase while selling it will get you immediate cash. To get the most value for your Google Pixel 4, click See More to compare all offers in the market.
How to sell or trade-in my Google Pixel 4?
1) Click on one of the offers, and you will be redirected to the trade-in/buyback website. 2) Follow the instructions to answer a few questions about your Google Pixel 4 to submit an order. 3) You will be given a prepaid shipping label to ship your phone. 4) Once your phone is received and inspected, you will receive the credit or cash.
Can I sell or trade in a broken Google Pixel 4?
Yes! Click See More. Then set the Condition filter as Cracked.