Real Phone Product ID 74620581UC
Roll over image to zoom in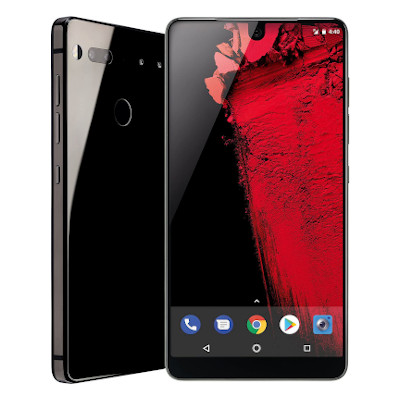 About Phone
The Essential PH-1 is a phone designed by Andy Rubin, an Android co-founder. Critically acclaimed for its clean design, edge to edge display, and stock Android OS. It also has a minimalist notch design (the top display cutout on the front to accommodate the camera).
Phone Details
Release Date: Aug 2017





Screen Size: 5.71 inches




Screen Resolution: 1312 x 2560




PPI: 504




Display Refresh: 60 Hz





Rear Camera: 13MP + 13MP




Front Camera: 8MP





Processor: 2.45Ghz Octa-Core

Battery: 3040 mAh


Wireless Charging: No




Fast Charging: Yes





Water Resistant: IP54





Weight: 185 g





Width: 71.1 mm




Depth: 7.8 mm




Height: 141.5 mm



What is an Authorized Individual Seller
An Authorized Individual Seller has been sanctioned by UpTrade to sell their phone on our website. Rest assured that all phones have completed a full background check and a virtual phone inspection to ensure full functionality and cosmetic accuracy. These phones are covered with a 14-day no hassle return policy.
Our Story
Our mission is to make today better so that the world will be brighter tomorrow; to build a company where the life of used electronics is extended through the hands of others or recycled to help reduce carbon footprint. We are committed to providing a fast, easy, safe, and trustworthy service for everyone.
Essential PH-1 128GB Stellar Gray - Unlocked
Being sold by
R2D (FORT WORTH, TX)
excellent condition, nearly flawless
Customer Reviews
4.59 Rating based on 403 reviews
Data From
John Marino
I had a few questions about the trade-in process and what my phone might be worth, so I contacted customer service, and Ryan explained how to fill out their form on the website, and offered to adjust the offer for my phone after they received it (the offer was also higher than any others I had gotten from other trade-in service). He answered a few more of my questions in follow up emails, and then he followed through on the offer after they received the phone. Having the same customer service rep follow through the whole process, helpfully explaining everything without me having to explain the situation over and over, was fantastic. The whole process was easy and fast, and I felt very comfortable sending away my phone with their guarantee of sending it back for free if I didn't like their offer, and their unboxing video after they received it was very nice as well. All around It was a great experience, amazing customer service, great quality service handling the phone, and I got the best offer on my phone as well. I wish customer service was like this for every business I interact with.
11 hours ago
UpTrade Certified
Quality, fully functional, used refurbished phones
30 Day Free Returns
Return for any reason or no reason at all
Secure Payment
Visa, Mastercard, Amex - Powered by PayPal
Customer Support
Contact us by chat, mail, phone