Real Phone Product ID 97879862CL
Roll over image to zoom in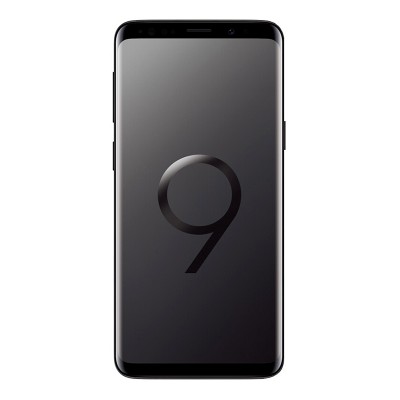 About Phone
The Samsung Galaxy S9 is a hard phone to beat. It's particularly popular for its gorgeous, dual-curved screen, its incredible cameras, and its lightning speeds--everything you need for the budding photographer. As an added benefit, the S9 is also equipped with wireless charging, Augmented Reality capabilities, Iris Scanning and Facial Recognition for security, and it's water resistant!
Phone Details
Release Date: Mar 2018

Screen Size: 5.8 inches
Screen Resolution: 2960 x 1440
PPI: 570
Display Refresh: 60 Hz

Rear Camera: 12MP
Front Camera: 8MP

Processor: Snapdragon 845
Battery: 3000 mAh
Wireless Charging: Yes
Fast Charging: Yes

Water Resistant: IP68

Weight: 163 g

Width: 68.7 mm
Depth: 8.5 mm
Height: 147.7 mm
What UpTrade Certified Means
UpTrade Certified is our guarantee that the device listed for sale is like new in quality, fully functional, and not blacklisted. It starts with an industry leading inspection process. The 50+ point inspection checks for and ensures that every hardware and software feature on the phone works. We then sanitize and clean the phone before it is ready to be shipped to you.
Our Story
Our mission is to make today better so that the world will be brighter tomorrow; to build a company where the life of used electronics is extended through the hands of others or recycled to help reduce carbon footprint. We are committed to providing a fast, easy, safe, and trustworthy service for everyone.
Galaxy S9 64GB Polaris Blue - Verizon
Actual photos of phone

50+ point inspection

30-day money back guarantee
Inspected by
Christine
There are light scratches across the display, however, they are not visible when the screen is on. Minor wear present along the sides and back panel.
Customer Reviews
4.59 Rating based on 403 reviews
Data From
John Marino
I had a few questions about the trade-in process and what my phone might be worth, so I contacted customer service, and Ryan explained how to fill out their form on the website, and offered to adjust the offer for my phone after they received it (the offer was also higher than any others I had gotten from other trade-in service). He answered a few more of my questions in follow up emails, and then he followed through on the offer after they received the phone. Having the same customer service rep follow through the whole process, helpfully explaining everything without me having to explain the situation over and over, was fantastic. The whole process was easy and fast, and I felt very comfortable sending away my phone with their guarantee of sending it back for free if I didn't like their offer, and their unboxing video after they received it was very nice as well. All around It was a great experience, amazing customer service, great quality service handling the phone, and I got the best offer on my phone as well. I wish customer service was like this for every business I interact with.
11 hours ago
UpTrade Certified
Quality, fully functional, used refurbished phones
30 Day Free Returns
Return for any reason or no reason at all
Secure Payment
Visa, Mastercard, Amex - Powered by PayPal
Customer Support
Contact us by chat, mail, phone